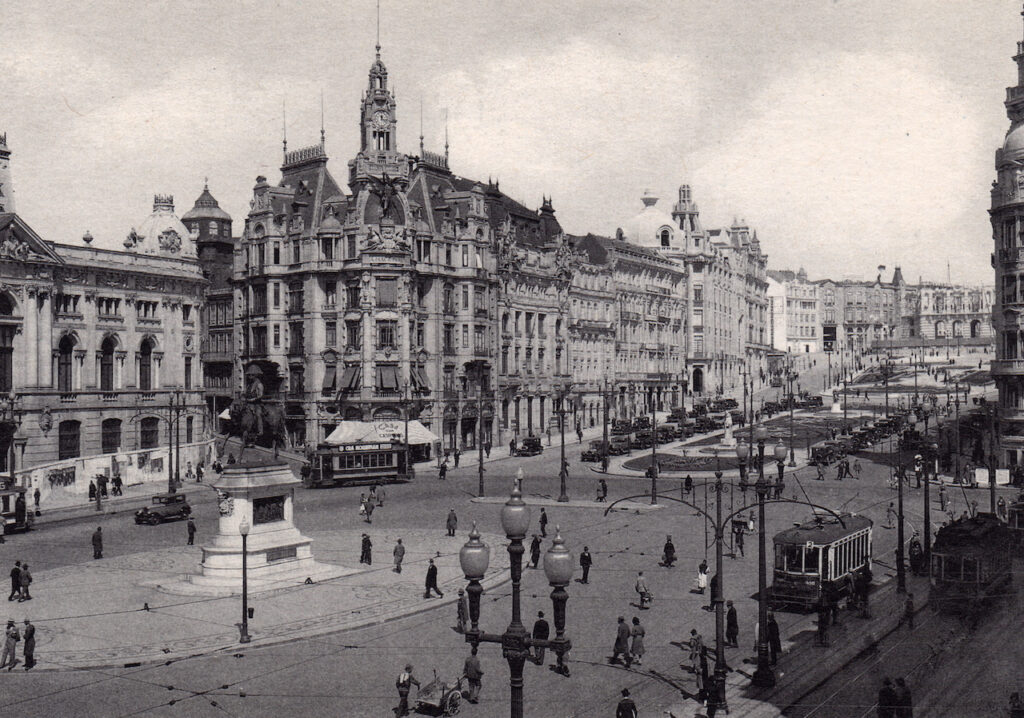 Praça da Liberdade, until 1910 Praça Dom Pedro IV, is the heart of the city of Porto. When the first mule trams arrived here in 1875, the Northern side was still occupied by the old city-hall. Most mule trams did not have their terminus on Praça, but continued to another destination. There were only single tracks on the South and East side of the square with a passing loop in front of the Palácio das Cardosas and a short stub track in front of the Igreja dos Congregados de Sto.António. With the electrification also double track was installed, but still only at the South and East side.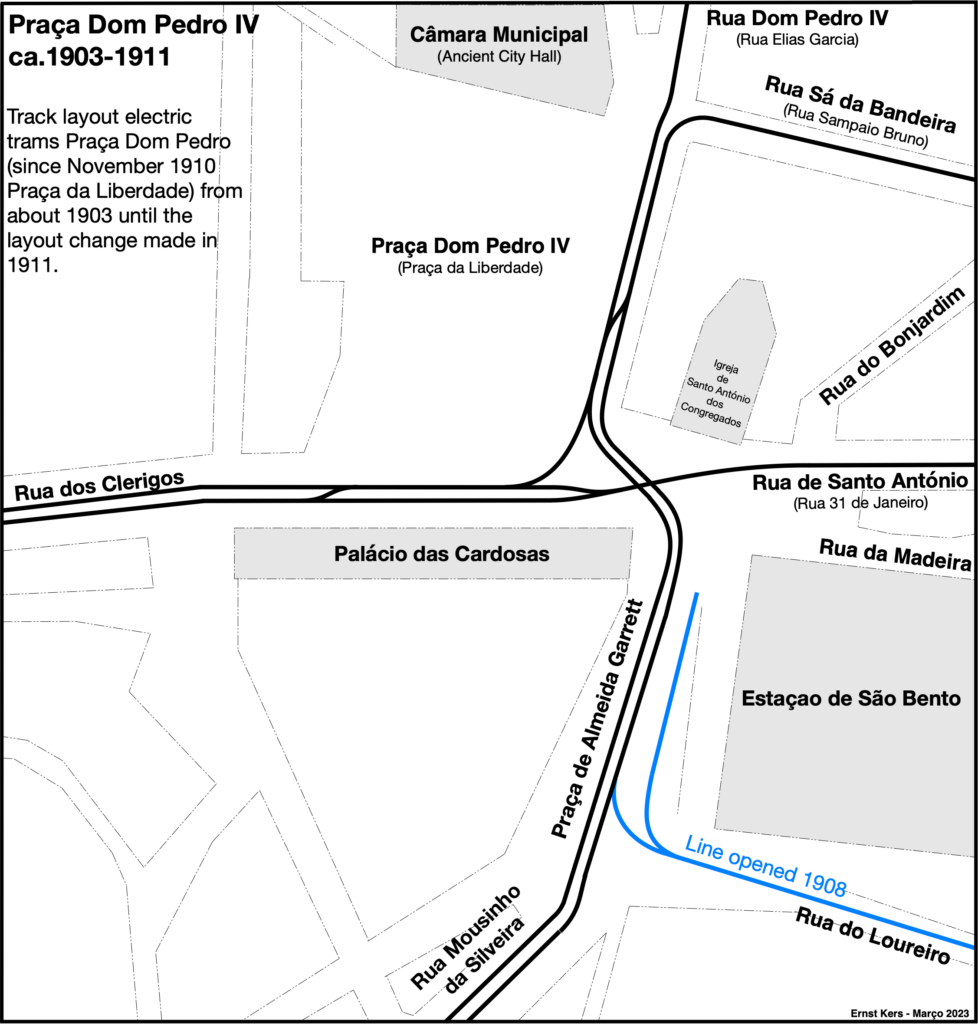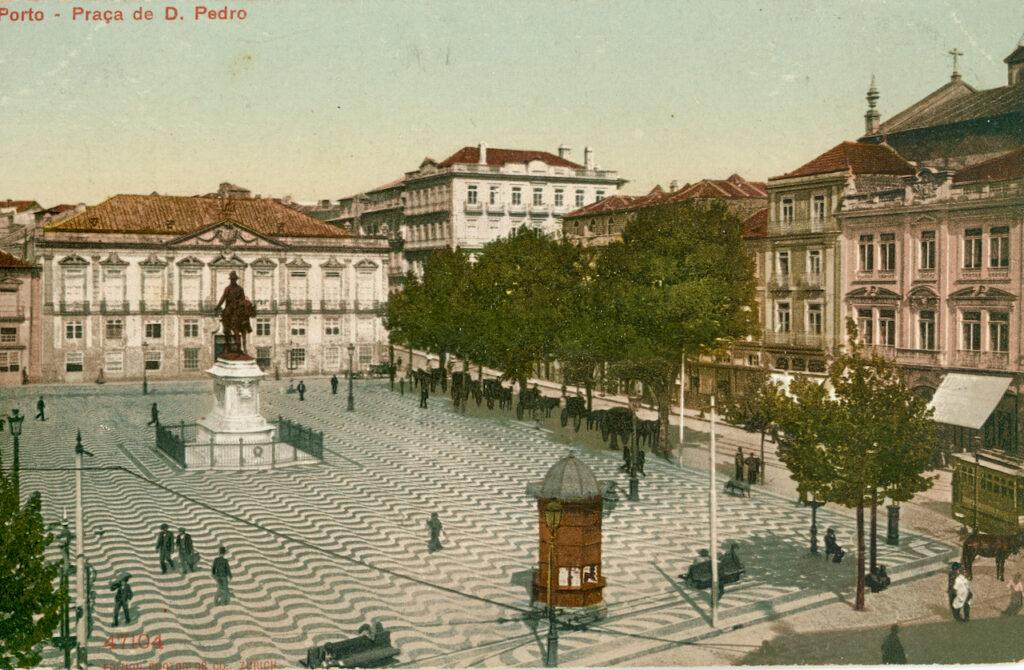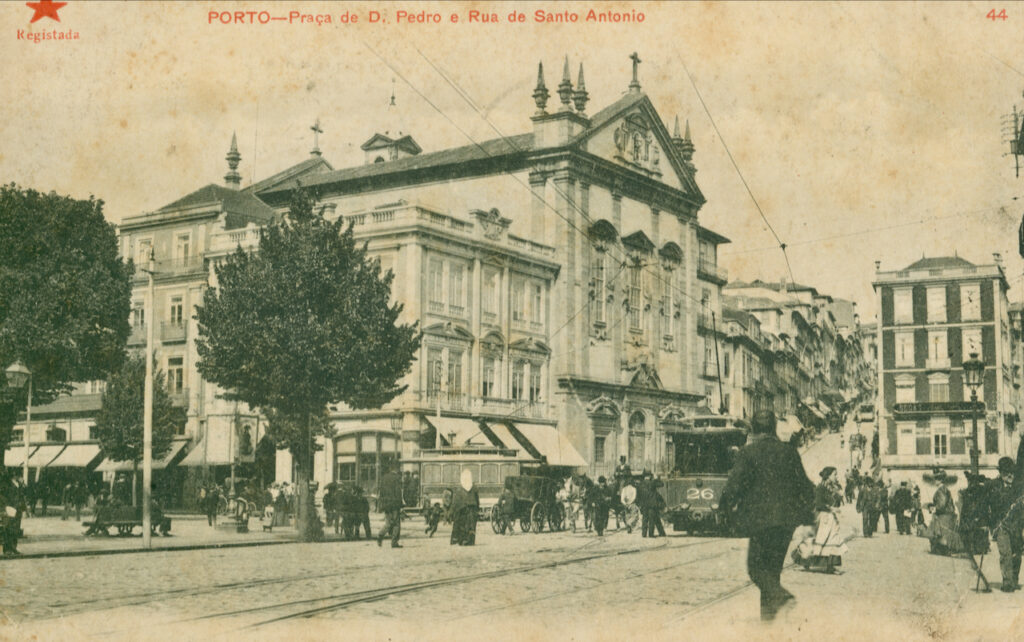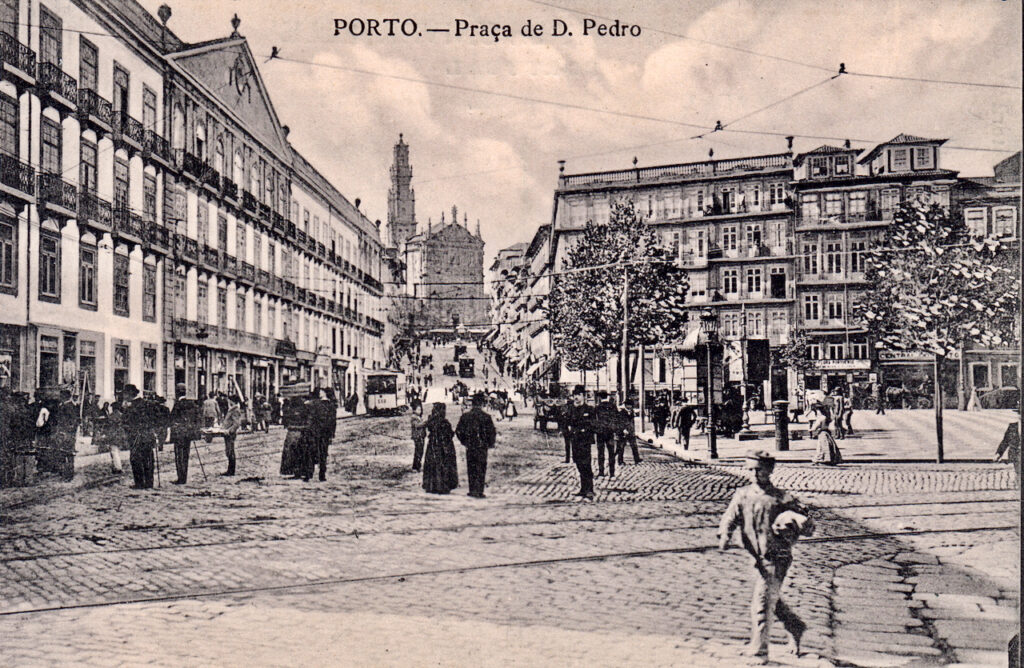 In October 1910 a revolution made and end to the monarchy and the name Praça de Dom Pedro was changed to Praça da Liberdade, although the statue of Dom Pedro IV and his horse were retained in its centre.
For the network change of 1 January 1912 a complex double track circular layout was made and most tramlines now got their terminus on Praça. In 1916 the demolition started of the old city-hall and around Rua do Laranjal and Rua Elias Garcia to open up the area for the construction of the Avenida dos Aliados. This caused the closure of the outbound tramline through Rua Elias Garcia (before D.Pedro IV) and Cancela Velha. Trams went now in both directions through Rua Sá da Bandeira, included the part which at the time was part of Sá da Bandeira but is now Rua Sampaio Bruno.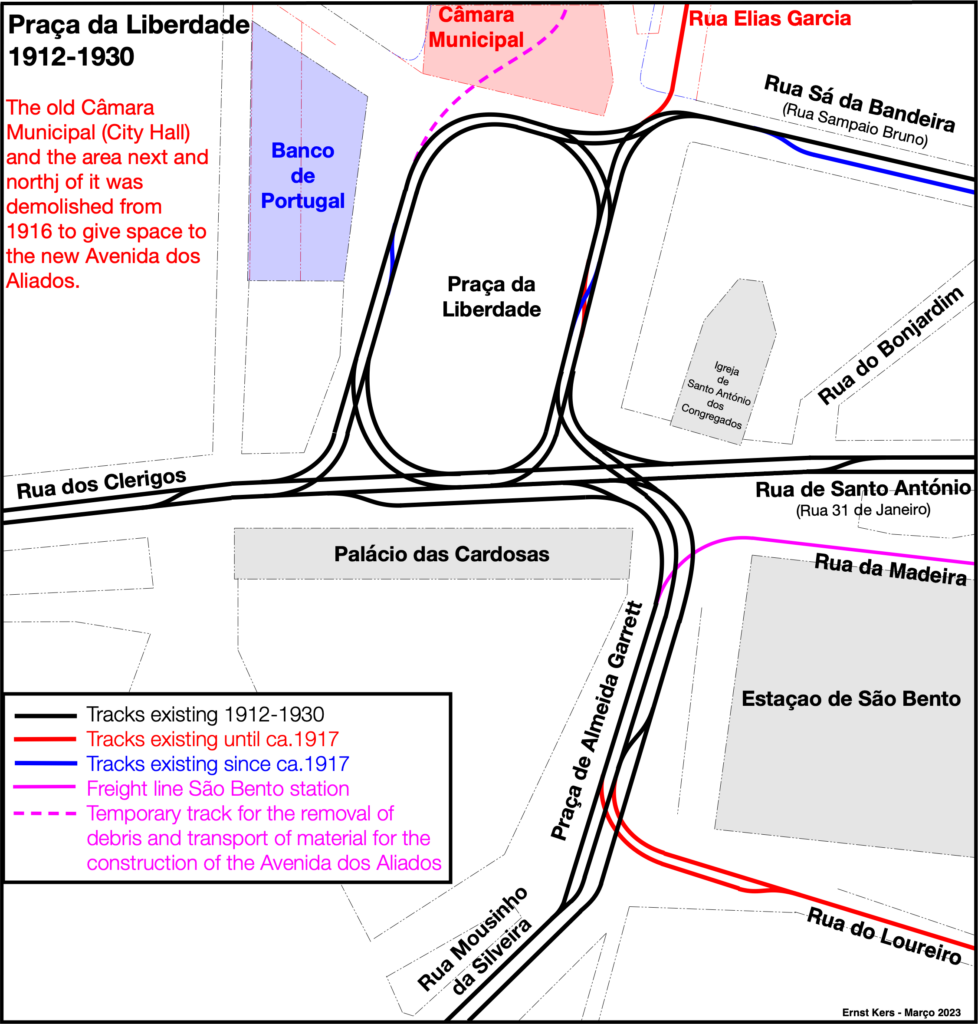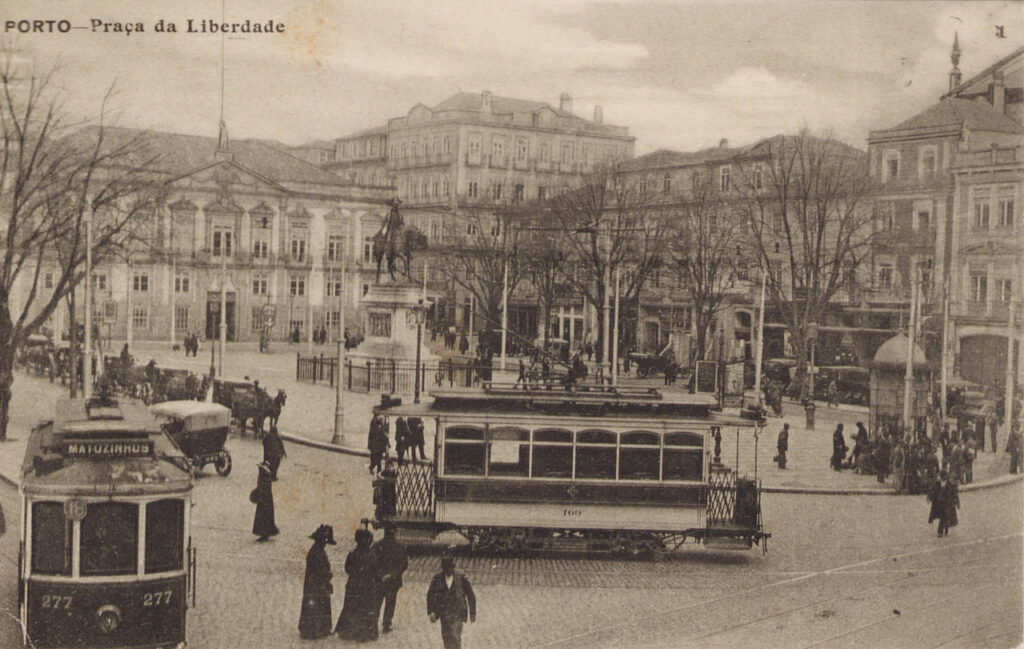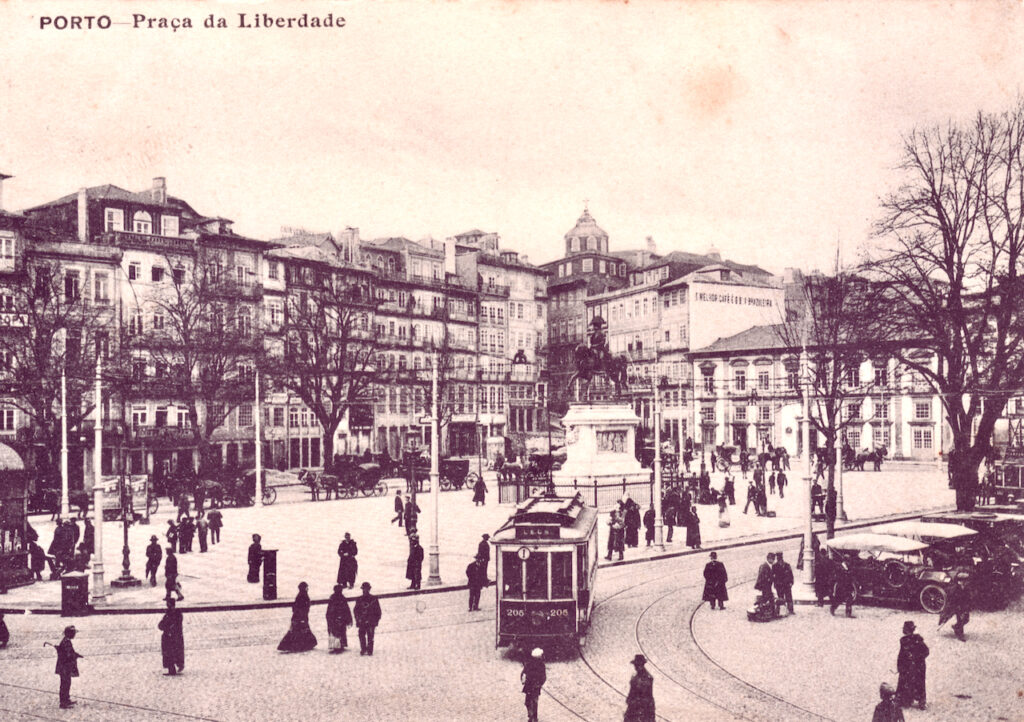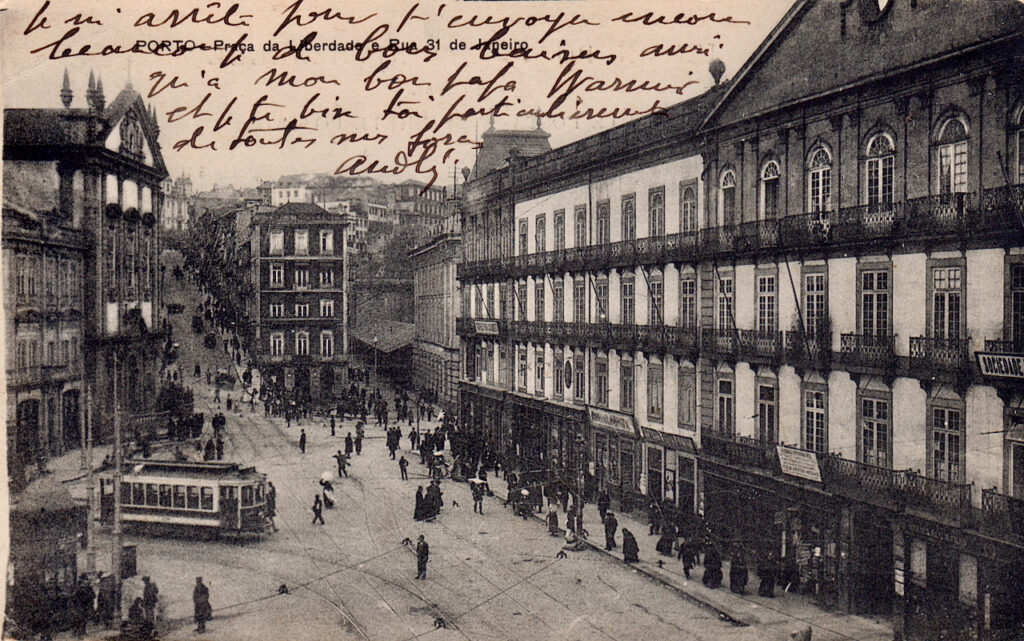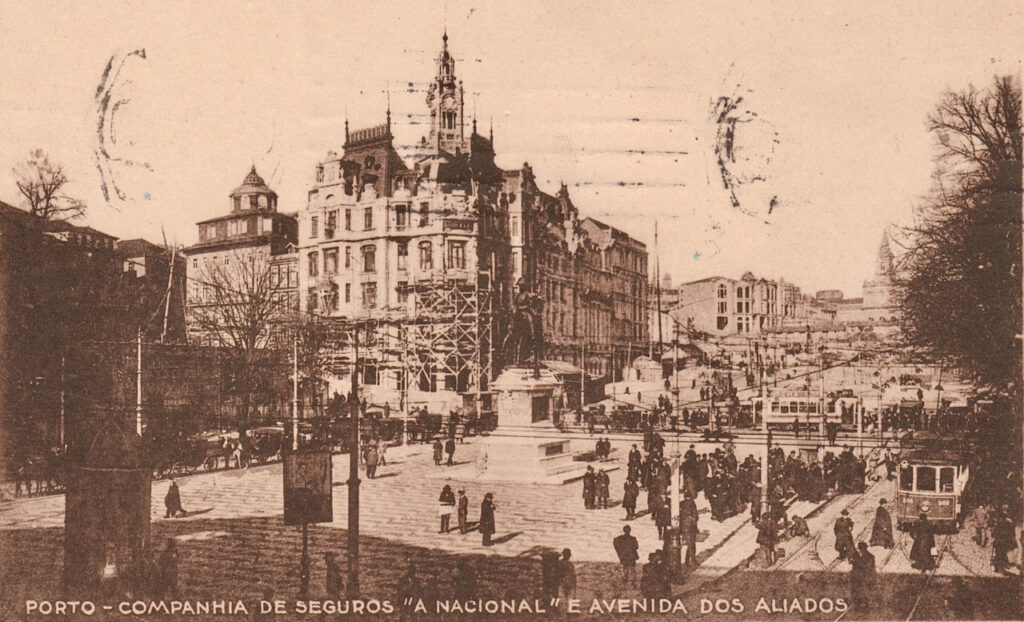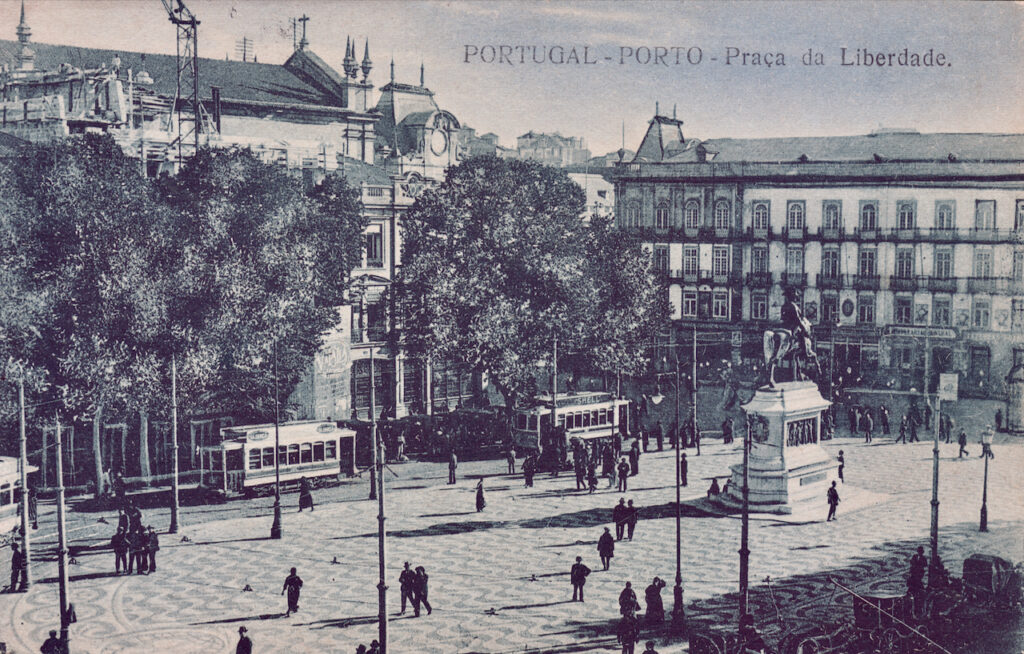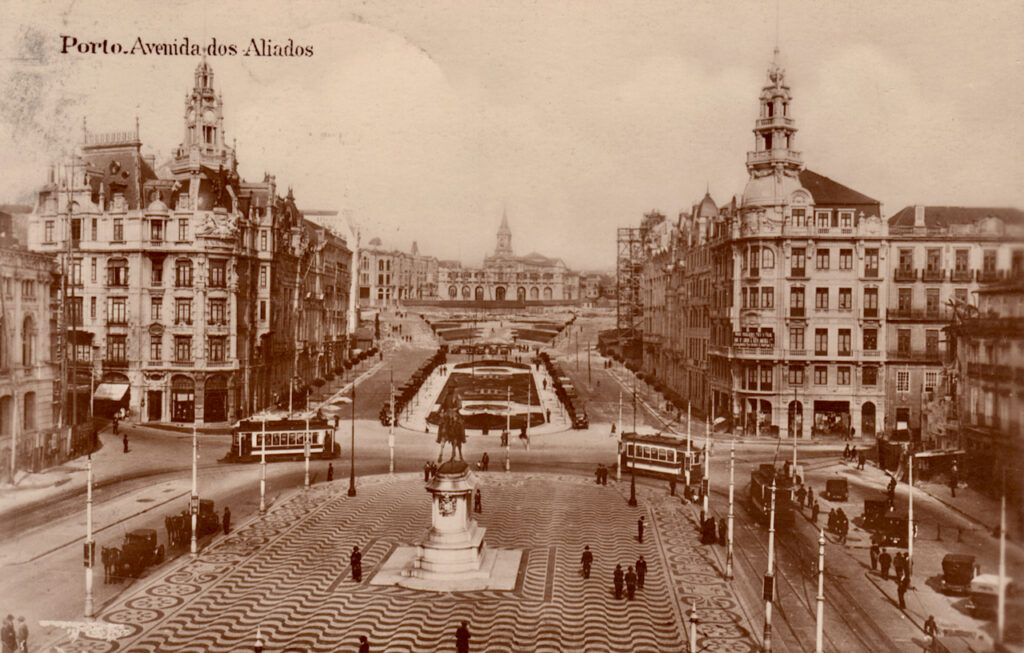 In 1930 a new, now single track circular layout was made on Praça da Liberdade with at both the East and West sides two tracks for the stops. This layout was retained until the last tram had left Praça in 1980, but in the fight against traffic congestion Rua 31 de Janeiro was changed to one-way, the involved tramlines using Rua Sampaio Bruno instead, and tracks were made in 1960 to accommodate trough running from one line to another without using the large loop. Since 1968 the connecting tracks in most directions had already disappeared after closure of the tramlines using them.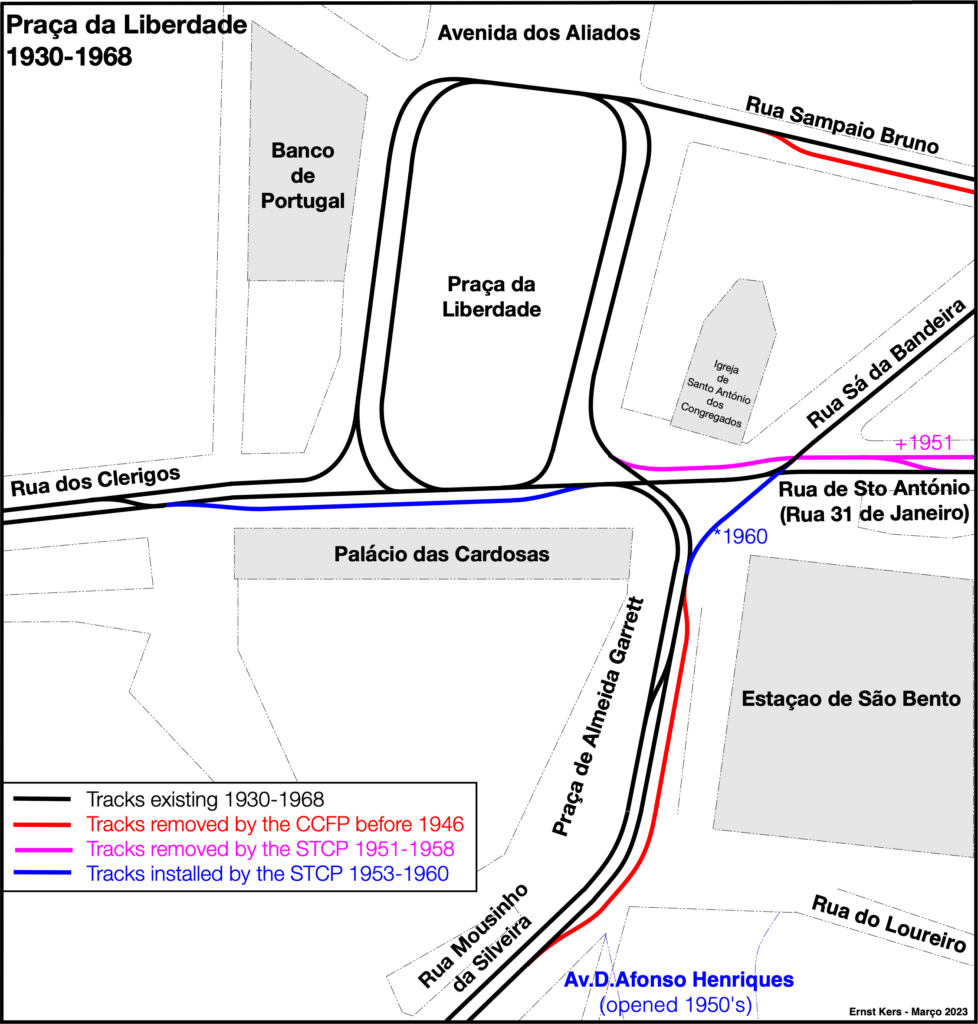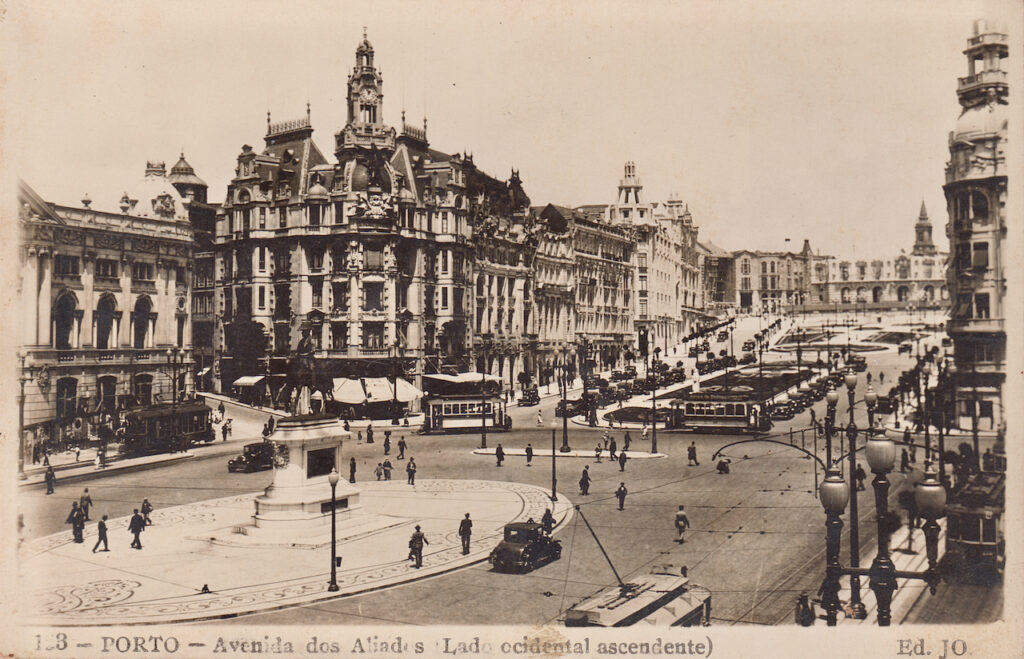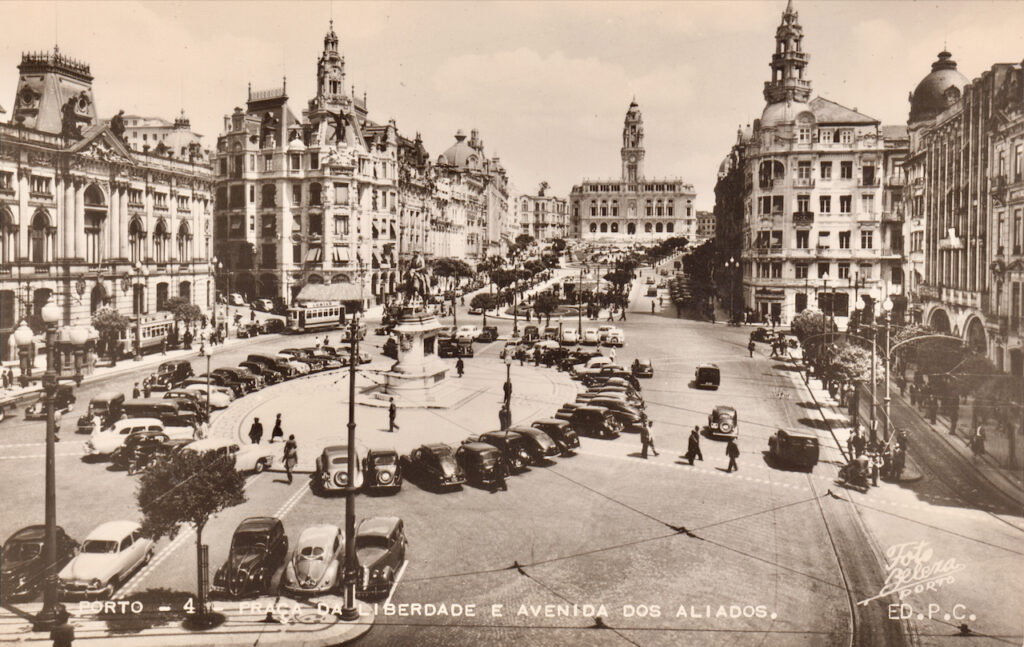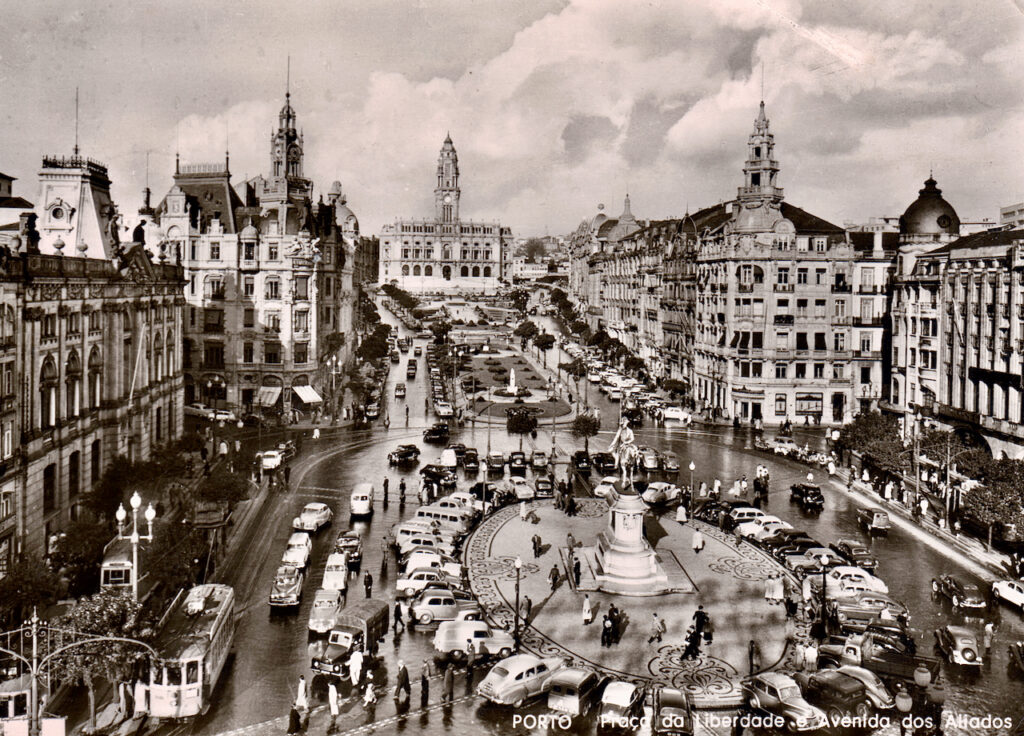 In 2007 trams returned to Praça da Liberdade, although only at the south side, as part of the route of the new opened heritage tramline no.22. In November 2021 this tramline was suspended again for a period of several (expected three) years due to the construction of the underground station São Bento / Praça da Liberdade of the new line G of the Metro do Porto.